ABOUT DEVELOPMENT LEADERS FOR INDIA
The Development Leaders for India is a unique Field-Based Development Learning Fellowship for the dedicated, committed, passionate and bright young minds aspiring to be social development professionals. We believe that to learn about social/development work one has to be on the ground and connect with the stakeholders and understand them. Through this fellowship, aspiring social development professionals will be enabled with perspectives, knowledge, and skill sets that would make them capable to design, implement and manage social intervention/development projects in the social sector. They will be placed in a community where they will be directly working in education, health and livelihood and aspire to solve complex problems through regenerative solutions by implementing their in-class learning. This 12-month long immersion fellowship will ensure that the aspiring development professionals are well acquainted with the problems in the underserved communities and will begin to cultivate the knowledge, skills, and mindsets which are pertinent to them to co-create an equitable and regenerative eco-system for communities.
The aspiring development professionals will walk the road and take up a journey of social change which will spark visible action in the development of communities by working on all the three domains of education, health and livelihood simultaneously using systems thinking approach.
The aspiring social development professionals will be placed full time as community leaders, for 12 months, in Nuh (Haryana) where they shall work with the local government bodies, government schools and government public health care institutions. They shall design interventions that will ensure holistic community development. Additionally, we shall also impart them with skills and knowledge to become efficient development leaders.
We are looking for a cadre of young minds who are willing to work towards holistic community development, who will in turn evolve and become social development professionals and shall create a ripple of social change through this 12-month long fellowship.
The individuals must have mindsets and behavior which will make this journey fruitful for them. We consider a solution oriented approach, determination, potential leadership and ambition as important aspects for the applicants. They must display excellent relationship building skills with various stakeholders and have a growth mindset. They should possess humility, empathy and compassion to relentlessly work for people and with people.
We look for diversity in our cohort and we do not limit our program to academically excellent candidates. We believe every individual has the potential to become a leader and we shall open our arms for people who are passionate, gritty and translate words into actions.
In order to apply for the program, you must be an Indian citizen and over 18 years of age as on 15th August, 2020, with a minimum of a graduate degree in any stream from any university or college. Fresh graduates can also apply for this program.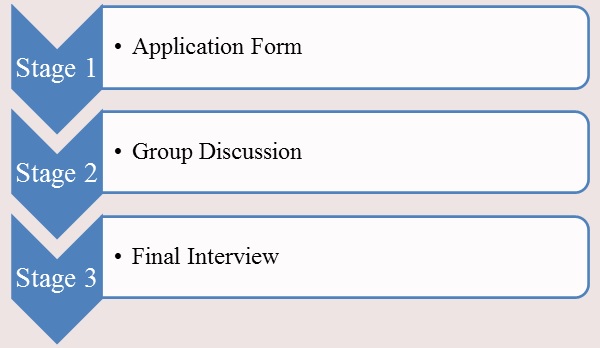 The selection process we have is a three step process which is as follows. We believe that our selection process will ensure that we give a platform to the most deserved candidates who shall work towards bringing social change. Our whole selection process will be online.
Stage 1: Application Form
This will give us an opportunity to understand who you are, your background, and your vision towards the goal you have set for yourself.
Stage 2: Group Discussion
This stage will allow us to understand your communication and critical thinking skills and will give you a space to discuss and express your perspectives about a particular social issue.
Stage 3: Final Interview
This conversation shall be about you, your goals, your aspirations and your understanding of the dynamic complex problems.
Once you complete in all three stages, we shall send you an email with the offer letter and other details. The entire process must take a minimum of 30 working days.
*) Application starts on 1st April, 2022.
*) Application ends on 15th April, 2022
*) Decision Notification Latest by 25th April, 2022.
*) The program starts on 1st May, 2022.